Hairdressing ceramics,technical ceramic,alumina ceramic,alumina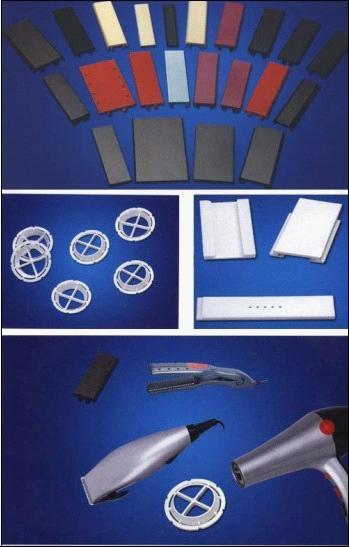 To adapt to the development of hairdressing utensil,we have developed a great variety of sub-micro wearable ceramic plate for minus-ion hairdressing.The main characteristic of this product are:smooth surface,wear resistant,thermal conductivity,non-explosive.There are ultiple color selections:white,black,green,blue,etc.
Main feature:
Smooth wearable surface;
The product undergoes agglomeration withsteep rise in temperature from 0℃ to 300℃;Does not come apart at high temperature;
Good thermal conductivity.
Customized products of different types and colors available.